Battlefield Singleplayer NEWS
Recent Battlefield News
(Jul 4 - Jul 29)
MCR's Spetsnaz Super Texture Pack Release
DATE: Jul 29, 2016
-
After many hours of pouring over reference photos, selecting camos, and designing new gloves... My Spetsnaz texture pack is ready for release! Featuring work by BFSP community member Bubbles, texture artist Tounushi, and myself with contributions from around the net!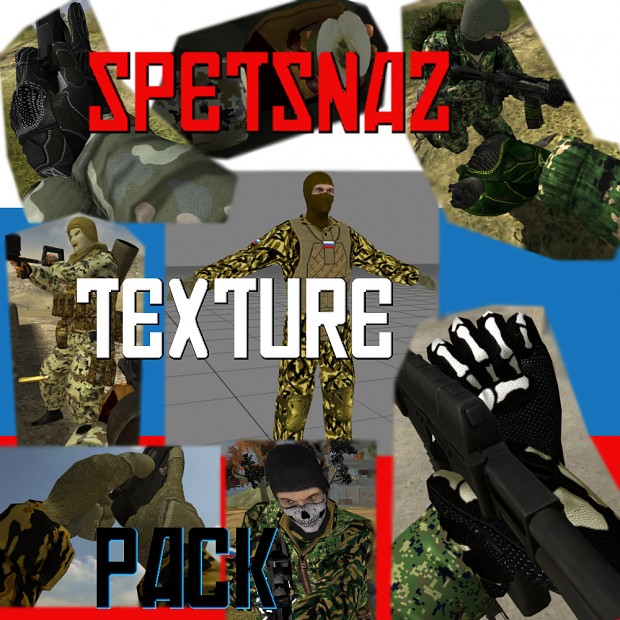 You can find previews and download links in my content thread in the BF DOWNLOADS/Community Add-ons Section of our forums!


---
Enemy Sniper Spotted
DATE: Jul 10, 2016
-
And he's been spotted re-animating the AIX 2.0 mod's Mk14EBR. Looking pretty good, hopefully he'll find it in his heart to release this to the public. Video from his Youtube channel below.
For those who don't know he has multiple animations he's done over the years, many of which can be downloaded in his
release thread
in the
BF DOWNLOADS/Community Add-ons
section of our forums.
---
Happy July 4th
DATE: Jul 4, 2016
-
Happy Independence Day
On behalf of BFSP wishing everyone in the US a safe and happy holiday.
For those interested I've created a 'Digital Patriot' texture for an M16 to celebrate the occasion, and links can be found in my content thread in the Downloads section of our forums. :)