Battlefield Singleplayer NEWS
Recent Battlefield News
(Mar 23 - Apr 9)
Zombie Monsters Invade BF2
TIME: 2:04pm
-
Super modder wie wang has released a new player model pack/mod for Battlefield 2. This time it's an assortment of zombie like monsters for adventurous BF2 warriors to combat.
A thread dedicated to discussion on wie wang's contributions to community can be found in our ***BF DOWNLOADS***/Community Add-ons section of our forums.
BF2 Unlimited Action Article
DATE: Apr 9, 2016
-
TheObscure has released a comprehensive article at BF2 Unlimited Action's Mod Database Page that is definitely worth checking out. Here is an excerpt...
in the first release you will have the main game integrated with Special Forces, as well as the two booster packs - Armored Fury and Euro Force.
He also lists details of bugfixes, HD Hud, lightmaps, HDR lighting, new vehicles, textures, and attention to Singleplayer, etc in the article. From the sounds of it this mod has great potential to be a community favorite. :)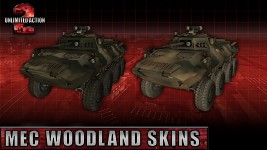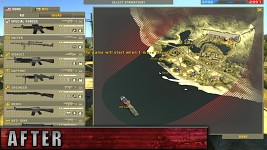 ---
Battlegroup42 BF2 MechWar Mod
DATE: Apr 1, 2016
- Battlegroup 42 announced their upcoming BF2 Mech War based modification in their Wikia site. Click
here (BG42)
for more info.
---
Develop13's Stinger Animation Released!
TIME: 1:15pm
-
Develop13 has released yet another of his knockout animations. This time it's the US Stinger Anti-Air rocket. Links and previews are available in his content thread in our forums.
Lt.Nomad's P4Free Mesh hacks RELEASED
DATE: Mar 28, 2016
-
First pack released! Here is a snippet Lt.Nomad posted...
Lt.Nomad:The P4F ports release is ready now. Sorry for the delay but there was some unexpected problems with my computer but thankfully nothing was harmed. Anyway the P4F Ports release is finally HERE! Contains about 60 weapons in total and more coming...
Download link can be found in Lt.Nomad's Content Release Thread in our BF DOWNLOADS/Community Add-ons Section of our Forums.


---
BFP4Free Mod Help Request
TIME: 1:47pm
-
Attention soldiers! Looking to enlist in the ranks of the BFP4Free mod conversion to BF2? Dnamro is looking for some assistance to finish this project...
Dnamro: We are looking for some help with sight alignment on some weapons and porting the Russian Player models from the P4F game. The P4F game uses a an updated version of BF2142 game engine. the player models in 2142/P4F are somewhat different than BF2.
Those interested can apply in the BFPlay4Free Conversion area of our forums.


BF2 Weapon Unlocker new version
TIME: 1:38pm
-
A new version of the BF2 weapon unlocker has surfaced allowing users to open the unlocks an scroll through to pick whichever weapon they want. This one seems the easiest to use yet in the form of a BF2.Exe file.
News and links courtesy of Mod Database.
Older versions and links can be found in our Community Add-Ons Section of our forums.